You are here
Lighter Fare: Some Pictures of Oregon State Students in Class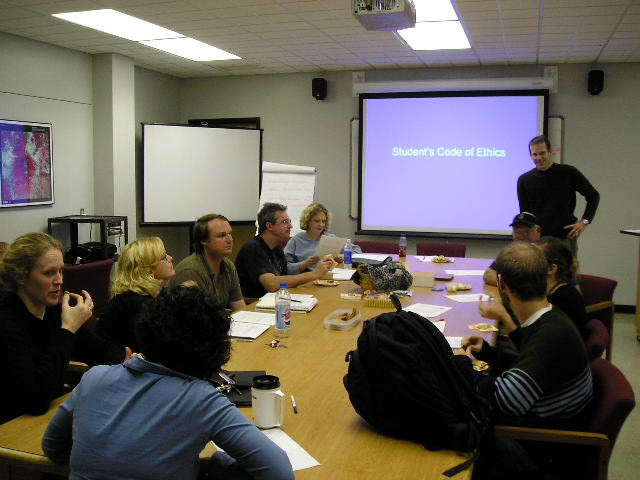 In addition to the "virtual" portion of the seminar, Oregon State students met with
Dr. Wright on Monday afternoons for face-to-face discussions of the readings and Horizon/Wimba presentations. Pictured here is our class on Oct. 24th, where Stephen Mellor is leading the class in a discussion of a students' GIS code of ethics (based on readings provided by Professor Steve Ventura for Week 2). From bottom and then clockwise around the table are: Zomenia Zomeni (at head of table), Charlotte Goddard, Michele Dailey, Mark Bernard, Steven Diehl, Celeste Barthel, Stephen Mellor (standing), Rich Baessler, Adele Johnson, and Jed Roberts.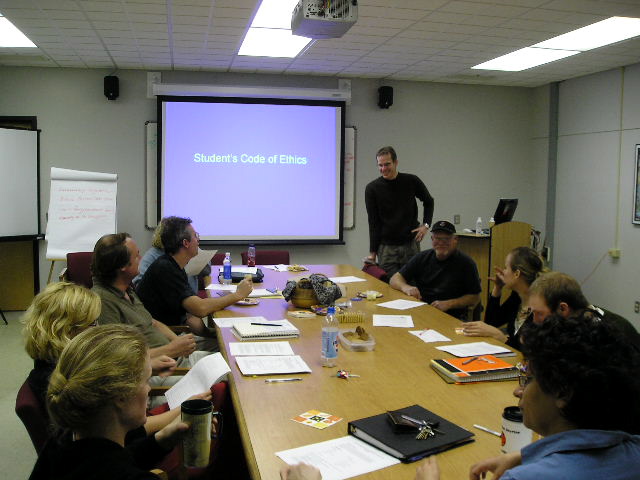 ---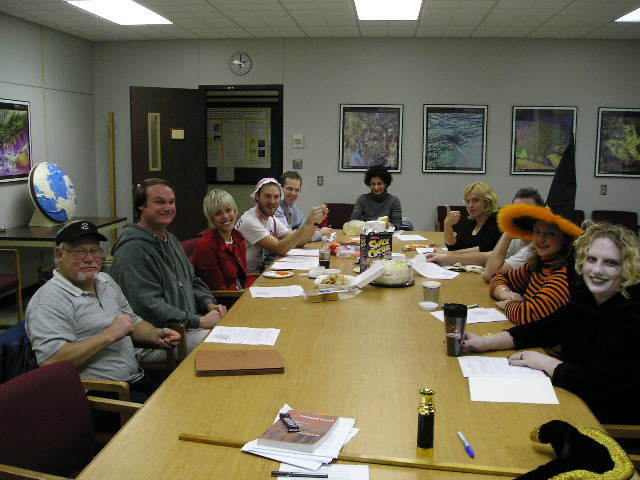 On October 31st, some of us came to class dressed in Halloween costume! This lightened the atmosphere a bit as we were in the midst of Week 3 papers and discussions (Rich Harris' "Hostilities Toward GIS"). John Pickles'
Ground Truth
is the book on the table.
---
This crew is ethical despite being led by such a saucy wench of a pirate lass (on Halloween)
---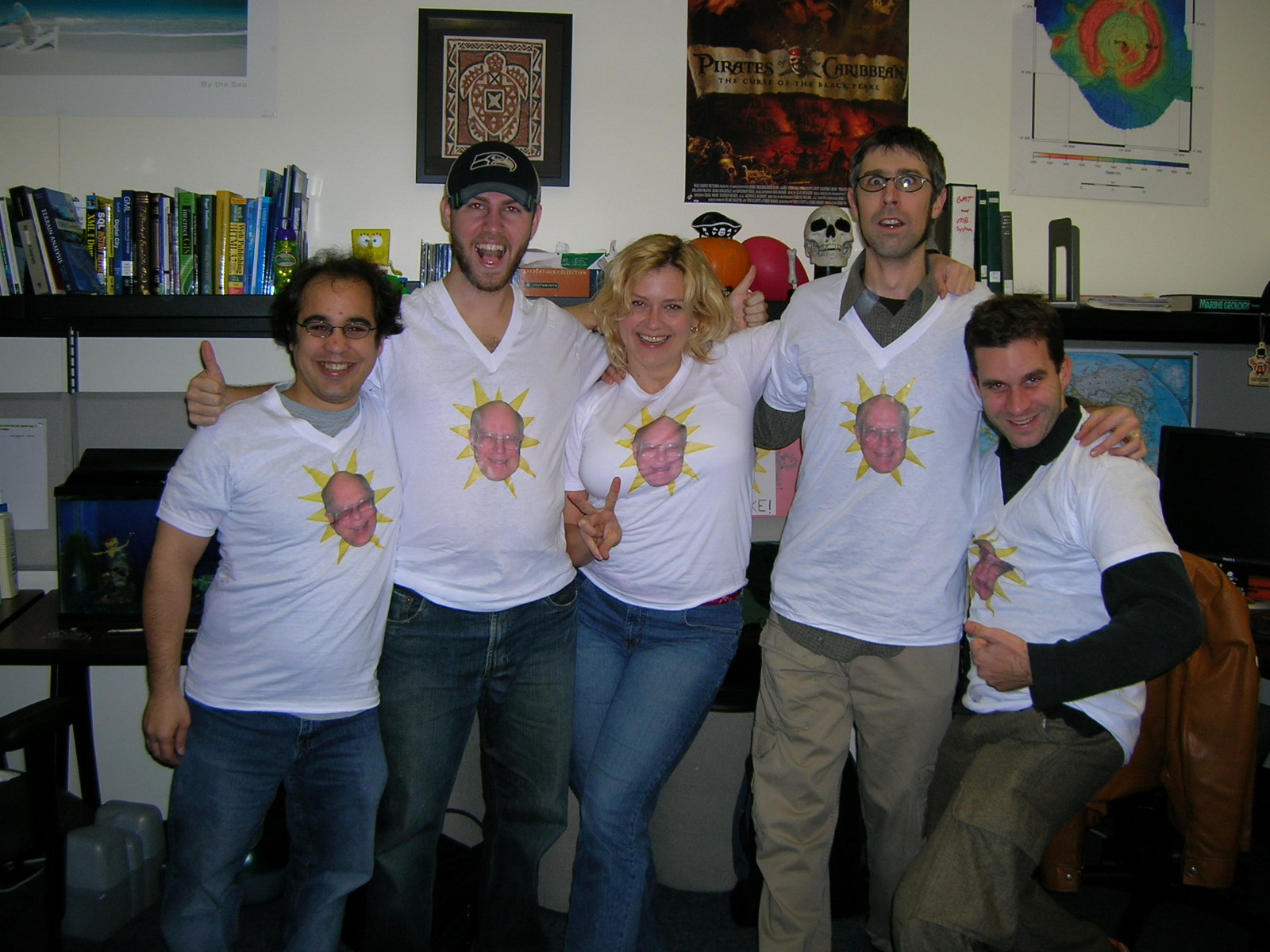 This fun photo is not from our class sessions, but does feature two of the students in the class (Jed and Michele, second and third from left), sporting their new Gordon Matzke Geography All-Star t-shirts.
Professor Emeritus Gordon Matzke
has taught our History & Philosophy of Geography course for over 20 years until 12/2/05, when he delivered his last lecture. Before he could skip away for a more complete retirement, he was saluted by this year's cohort of students.